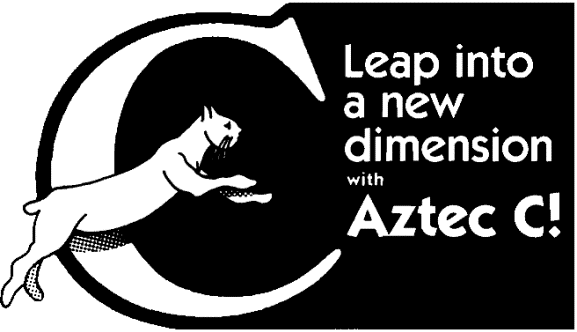 << Back to Aztec C Museum Website
---
Introduction

The various versions of the Aztec C Shell address the lack of a decent (or "sufficiently robust") command interpreter in computers like the Apple II. Manx's solution was to make these computers look and act like "little Unix" systems. They were not alone in this either. Several others wrote Unix-like shells as general working environments or for various compilers "back in the day".

The Aztec C Shells for Apple II computers running DOS 3.3 and ProDOS are up for download from the links below. You do not need Aztec C to use these. However please also note that the native mode compilers for the Apple II listed on the compilers page all come with the Aztec C Shell for their respective target OS's, be they DOS 3.3 or ProDOS 8.

"Curating" the Aztec C Shells for the Apple II was not a solo effort by any means. Phoenyx and Rubywand and Paul R. Santa-Maria provided most of the pieces of this perfectly enjoyable puzzle. If you have not yet experienced just how well-done James Goodnow's efforts in making the Apple II into a Unix-like environment were "back in the day", you really must play with these even if you are not a programmer.

Please see the ReadMe's below and the Docs in the ZIP files for additional details. The SHELL commands for the ProDOS shell version are also described at the following link in the Shell Commands sections:

http://www.aztecmuseum.ca/cat2.htm

As noted above, it was not only Aztec C who made these Unix-like shells and several more are also available from here (Back to Top) and others will be added as time permits.
<< Back to Top
<< Back to Top
<< Back to Top
---

© Copyright Bill Buckels 2009
All Rights Reserved.
Unless Otherwise Noted.